Briefing
Ruralka is a brand supported by a team of young professionals in all facets of Marketing, communication and tourism, passionate about the rural sector and the experiences it offers.
14 years later, they have become the first group of tourist experiences in natural environments and they have been consolidated as a leader in the creation of exclusive products, offering the experience of enjoying with all authenticity, quality and uniqueness, the culture and gastronomy of each of the places they represent under their brand.
After the first impressions, we realized the need to organize all the information gathered up to this day through its online channel, and create an environment for proper management. What began as a small redesign of e-commerce platform, ended up being a complete design and renovation of its digital platform and redesign of its web.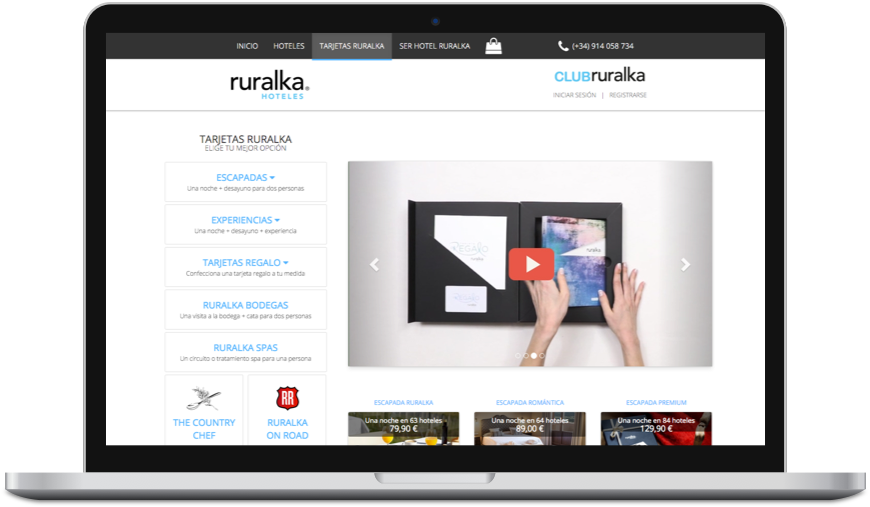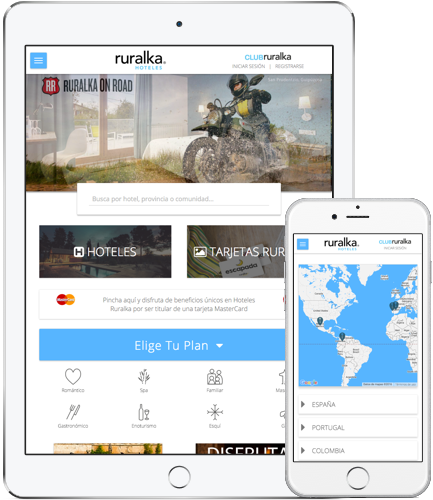 One of the great achievements was the creation of a platform for the integrated management of all the establishments associated with the brand, as well as the website content.
This platform has facilitated exponentially the managing of all their information, saving time in the information handling process.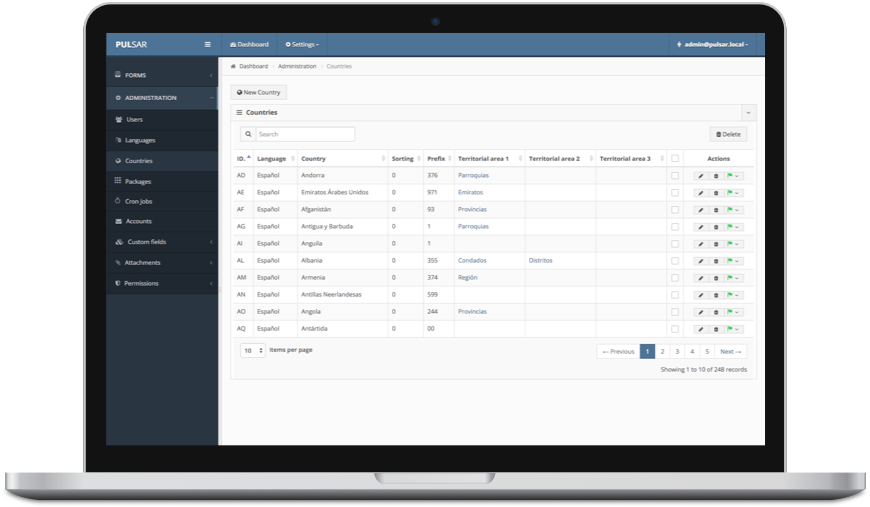 Results
Thanks to the makeover, redesign of the buying process and user experience, conversion of sales has increased by 27%.
In addition to an increase in the number of visits to their website, the user experience improved considerably, seeing an increase in the average session times and average pages visited of 19%.
+
27

%
conversion of sales
+
19

%
average session length