Briefing
Bbike is a "beer bike", a multi-tandem bike for up to 18 people with a built-in beer tap in which you'll be able to enjoy Madrid in an original and different way.
In order to achieve a better conversion of visits on the web, it was decided to completely redesign your website, searching for clarity and a simple way to request a reservation.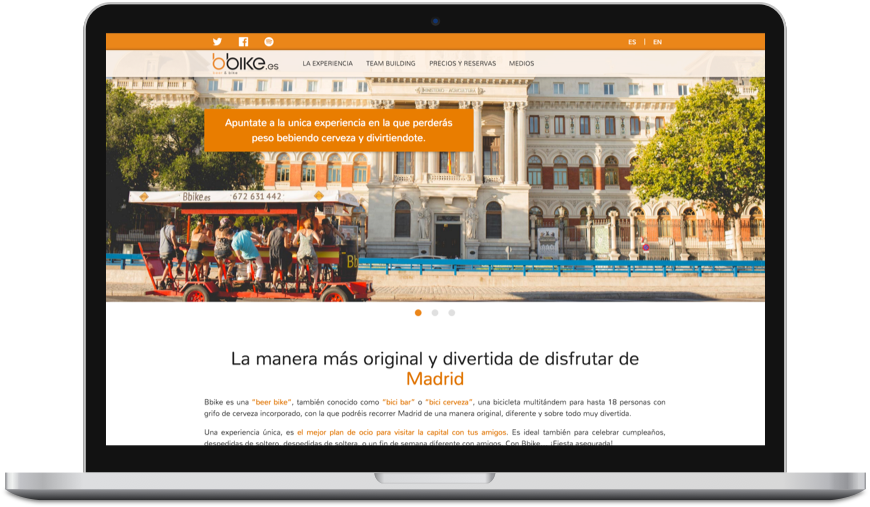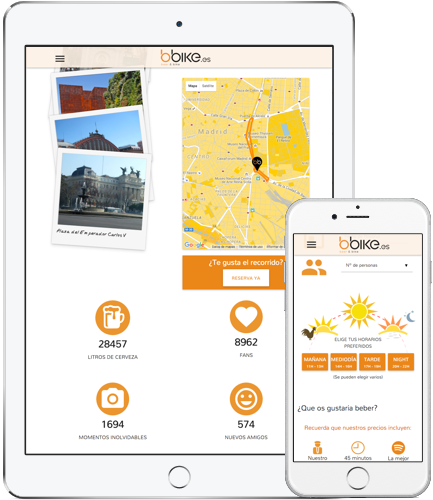 Results
The results exceed our expectations, not only we achieved a solid image maintaining its playfulness, but also, within 3 months, bookings have doubled.
Thanks to these results,future projects are currently being planned with Bbike, more ambitiously.